Vintage circa 1940s Fahlin Wooden Airplane Propeller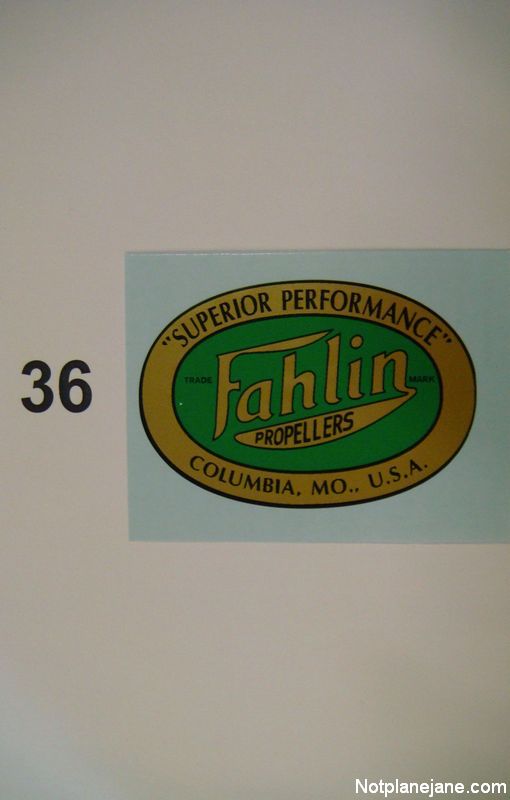 + Click image for larger photos
Item Details Vintage circa 1940s Fahlin Wooden Airplane Propeller
Vinyl reproduction.
This is Fahlin Propellers, vintage vinyl reproduction decals, The quality is exceptional; they are used on flying aircraft, vintage show airplanes and museum restorations. These decals can be finished with a clear coat as the originals were.

There are various quantities of these decals on hand,
** Please email mdchase@msn.com with your description of the decal or decals you wish to purchase, with quantities, or your questions and interest.

** We will then email you an invoice payable with a credit card through PayPal.

Shipping charge $2.75

* Buy 3 or more sets of any of our decals and receive 10% discount on the order.

#32.
Fahlin Propellers
3" X 2"
Pair $17.95

All decals will ship USPS First Class, in a hard pack with delivery confirmation.

**Multiple sets can be combined at no extra charge.